In addition to the installation of roof and façade systems, ALVA d.o.o. also performs the design and manufacture of light and heavy steel structures.
We perform production and installation of:
production, warehouse and office buildings,
cantilevered roofs,
platforms and staircases,
substructures for roof and façade systems,
substructures for windows and doors.
Based on your wishes and our know-how, we first advise you in choosing the most appropriate solutions, such as:
the appropriate type of material (plain steel, galvanised steel, INOX, etc.),
structure type and design (H-profiles or pipes, presence of pillars, etc.),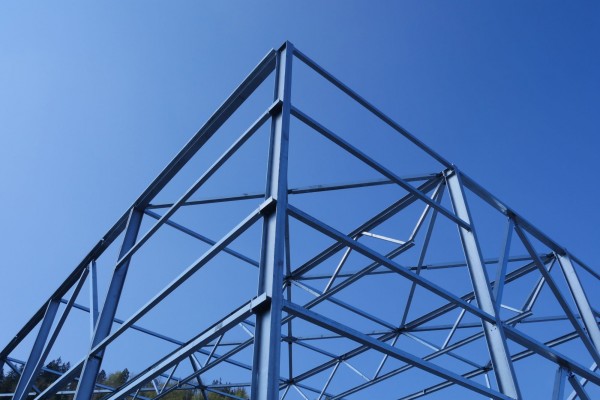 After all the necessary measurements have been conducted, we draw a 3D model with modern software and prepare all the necessary workshop drawings and documentation for the production of the steel structure or the entire project. To make it easier for the client to imagine the overall appearance of the structure, we can also offer the creation of a 3D visualisation of the exterior arrangement.