The company's main activity is the installation of roof systems. We are engaged in the implementation of flat roof systems (an inclination greater than 2°) and roofs with an inclination (greater than 6°), with which we use sheet metal roofing covering.
There are several different flat roof systems, and the composition alone depends on a number of factors, such as the type of substructure (concrete or steel), type of heat insulation (stone wool, XPS, EPS), etc.
The roofs with an inclination include sandwich panels of various thickness of thermal insulation and ventilated roofs, i.e. composite roofs, in case of which layers are assembled into a whole when mounted on the building. As part of the installation of the roof system, we also ensure:
the installation of a rainwater runoff system,
the installation of roof lights and strips,
the installation of protective anchorages for roof maintenance works,
mounting of lightning conductor installations.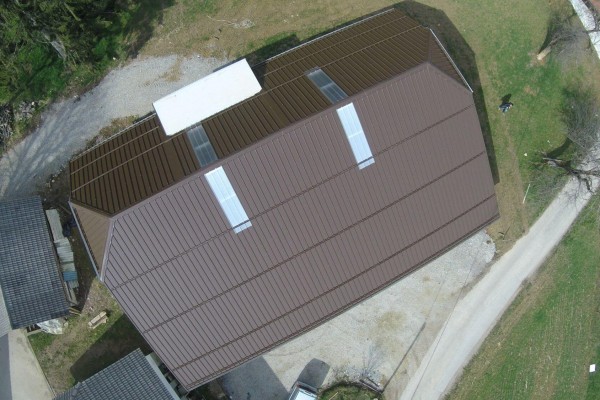 To ensure that the installation on the building runs smoothly, we arrange the transport, provide construction machinery and prepare a team for the performance of individual works.
Good organisation helps us to complete the installation quickly and to a high standard, as evidenced by numerous reference buildings throughout Slovenia.